Private lessons, video classes and workshops
Erin is now accepting a limited amount of students for private study in finger-style blues guitar! Lessons are taught (anywhere in the world) live via Skype. 
If you're interested in some sessions (or even a one-off), send a quick email below. Erin will get back to you to discuss musical objectives, dates and times that work, as well as help you determine what you want to work on, so we can make the most of your time. For repertoire, a song list can be provided.
Learn country blues guitar with this great DVD, published by Stefan Grossman's Guitar Workshop! Featuring Erin teaching songs by Memphis Minnie and many other women of the acoustic blues. More info/buy.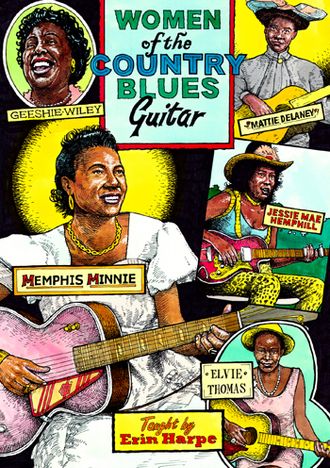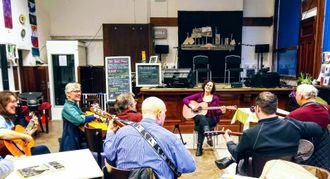 Erin teaches a range of workshops, from beginning finger-style blues guitar, to Delta and Piedmont styles. Erin also specializes in women of the acoustic blues guitar, including Memphis Minnie, and others (many covered in Erin's DVD).
If you're interested in booking Erin to teach a workshop, send us an email through the contact form below. We'll get back to you with additional information so we can put together a workshop that fits your needs.
"

I attended a Workshop run by Erin. She has a relaxed teaching style and was really patient & helpful to all students. I enjoyed her lesson & bought her DVD. I've changed my playing afterwards. Thank you Erin for your help!"
— Steve from Douglas, Isle of Man